Taxes on hybrid SUVs, cars could come down in India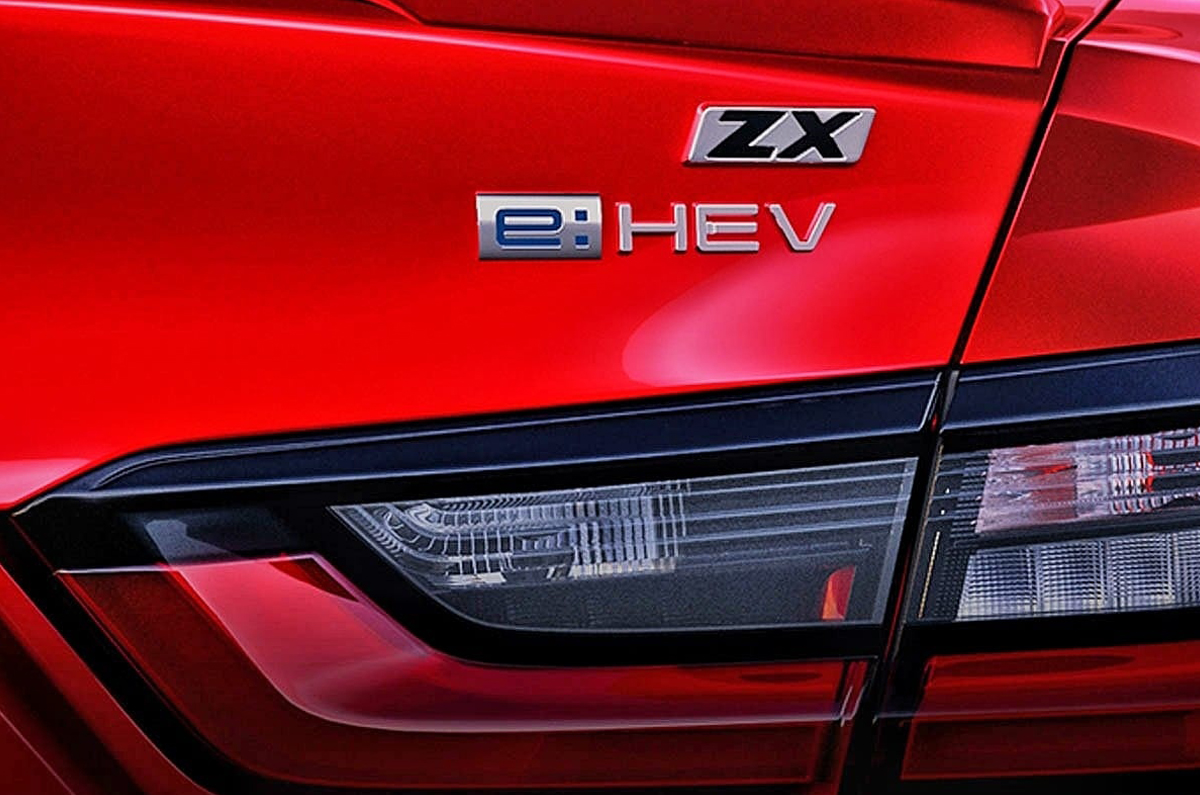 The Centre is working on aligning tax rates with emission norms for cars in India, said Heavy Industries secretary Arun Goel.
The Indian government has begun work on a more balanced structure that aligns taxation rates with emission norms for vehicles rather than basing it on the type of powertrain. A team of experts is currently examining both global and domestic data and looking into demands from carmakers. Ministry of Heavy Industries Secretary Arun Goel shared this development at a recent SIAM panel discussion moderated by Autocar India Editor Hormazd Sorabjee.
Goel said the government is fuel-agnostic and the same benefits will be rolled out to hydrogen fuel cells, ethanol-based technology as much as hybrids – cars that use both electric and petrol.
Balanced taxation structure being readied for vehicles in India
New structure to have same benefits for all powertrains
Launches of strong hybrid vehicles on the rise in India
Taxation on vehicles: What is it like now?
The Centre currently imposes a 5 percent tax on electric vehicles. On the other hand, mild hybrids attract 20 percent tax and strong hybrids attract 43 percent tax. For internal combustion engine (ICE) vehicles, the tax rate is 29 percent for sub-4m vehicles with 1.2-litre engines or lesser, 31 percent for sub-4m vehicles with 1.5-litre engines or lesser, 45 percent for vehicles longer than 4m, but with 1.5-litre engines or lesser, and 48 percent for 4m-plus vehicles with engines larger than 1.5 litres.
Boost for hybrid cars in India
The Indian market has seen more strong hybrid models launched this year, starting with the Honda City e:HEV and more recently the Toyota Urban Cruiser Hyryder and the Maruti Suzuki Grand Vitara. In fact, 43 percent of the Grand Vitara's bookings are for its strong hybrid versions, thanks to the high fuel economy that these models are expected to offer.
And with products like these, carmakers like Maruti Suzuki are all for lower taxes on hybrid vehicles. "If hybrids are running 50 percent or even more on electric power, then there has to be some sort of support or incentives to promote them because they are environment friendly," says Shashank Srivastava, executive director, Sales and Marketing, Maruti Suzuki.
Meanwhile, Toyota is also readying a third model, the Toyota Innova Hycross, which is expected to be produced at the same Bidadi plant that manufactures the Toyota-Maruti SUVs. Making multiple strong hybrid models together at one location and all of them sharing the same components helps economies of scale and cut down costs. Toyota's strategy with the low-cost manufacturing of hybrid tech for Maruti is to cut the cost of full hybrid powertrains by making them in India.
Hybrid cars in India: the road ahead
Between March 2021 and April 2022 in India, petrol accounted for 68 percent of sales of cars, diesel 19 percent, and CNG 8 percent. Currently, hybrids are priced 30 percent higher, on road, compared to their ICE counterparts, but this gap is reducing, like with the recently introduced Toyota Hyryder 1.5-litre petrol strong-hybrid e-CVT, which is priced from Rs 18.99 lakh.
"In India, there is scope for all kinds of fuels. CNG cars are growing very fast. India will first follow the path of CNG, secondly hybrids and then electric," Maruti Suzuki India chairman RC Bhargava said.
Out of the Rs 10,000 crore allocated under the second phase of the Faster Adoption and Manufacturing of Hybrid and Electric Vehicles (FAME-II) scheme, the government has so far spent around Rs 1,400 crore. The Union Budget for FY23 gave a major emphasis on the sector and increased the fund allocation for the FAME scheme over three-fold from Rs 800 crore last year to Rs 3,000 crore.
Meanwhile, the price parity between conventional fuel cars and EVs will happen in the long haul. This is due to a complicated mix of getting the right battery technology and charging infrastructure, as well as getting the price right to ensure the customer makes a smooth transition. Therefore, while we wait for that to happen, hybrids are a good stop-gap for customers on the road to full electrification.
The next strong hybrid launch in India will be the Maruti Grand Vitara SUV that shares its platform powertrain and assembly line with the Toyota Hyryder. Prices for the Grand Vitara are expected to be announced later this month.
Also See:
'ICE, EVs to co-exist for at least 20 years in India': Heavy Industries secretary
Road Transport Ministry issues draft notification for mandatory rear seat belt reminders