Garam Masala Recipe | Garam Masala Powder Recipe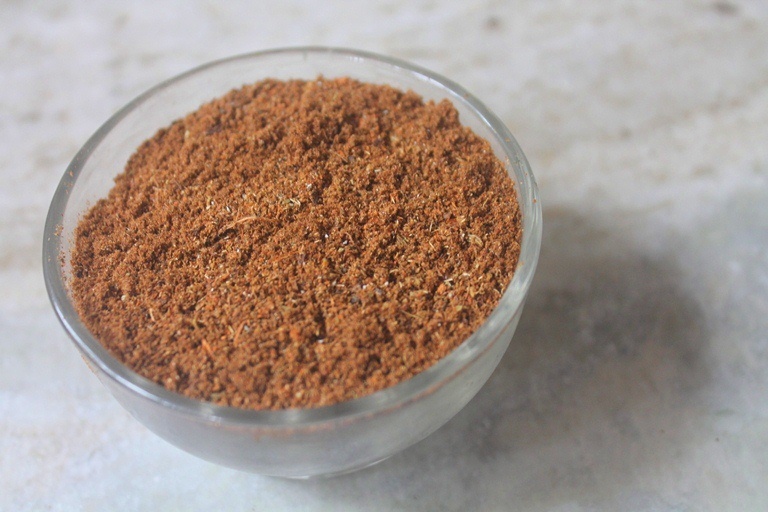 Flavourful garam masala recipe which is an essential powder in Indian cooking. You can never miss this spice in curries. This perfect homemade garam masala takes your curries to a whole next level.
Pin
Shahi Garam Masala Powder Recipe – Dum Biryani Masala Recipe with step wise pictures.
About Garam Masala
A really special shahi garam masala powder which can be added in biryanis, kurma and gravies. This gives a very heady aroma and taste.
This is a special masala powder specially made for dum biryanis and gravies. It is a perfect proportion of all the aromatics which gives it unique scent.  I used this in my mutton dum biryani and it is perfect.
Similar Recipes,

Indian Curry Rice Recipe
Homemade Red Pepper Powder
Bombay Sandwich Masala
Sambar Powder
Rasam Powder
Bachelor Sambar Powder
Biryani Masala Powder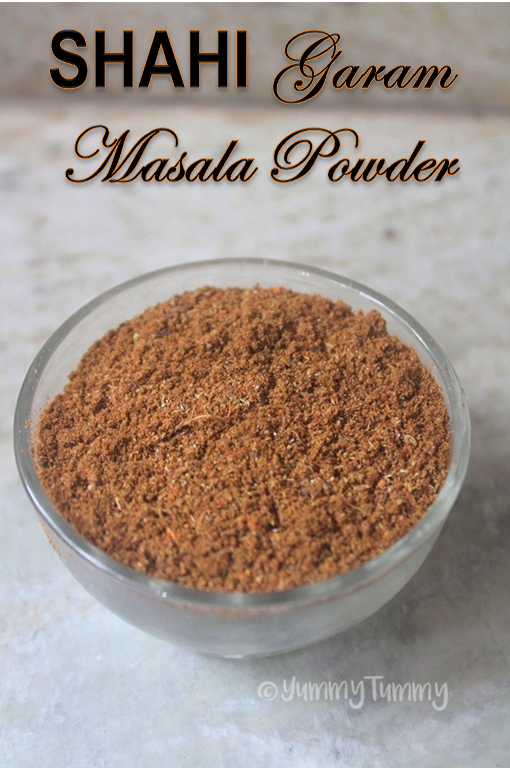 Pin
Hope you will give this a try and let me know how it turns out for you.
Version 1 : Shahi Garam Masala
1)Take it in a dry pan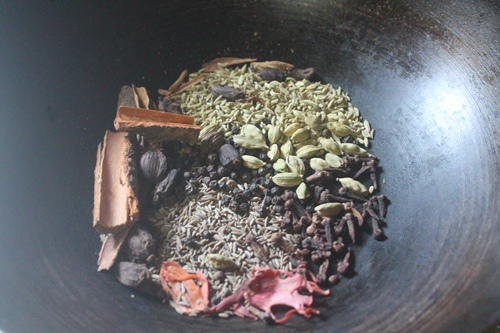 Pin
3)Roast gently till toasted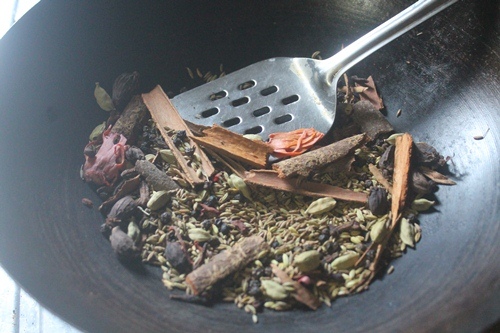 Pin
4)Now it is well roasted.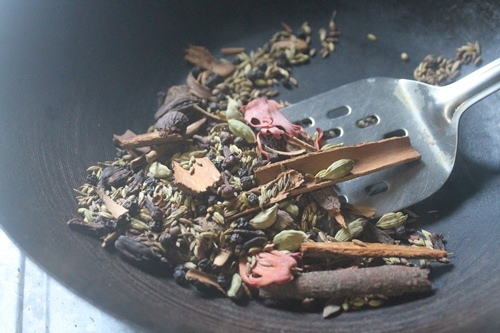 Pin
5)Cool this and take it in a blender.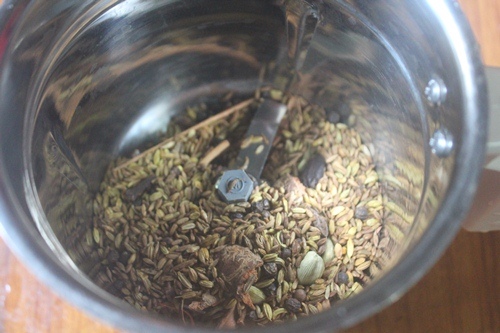 Pin
6)Powder till fine.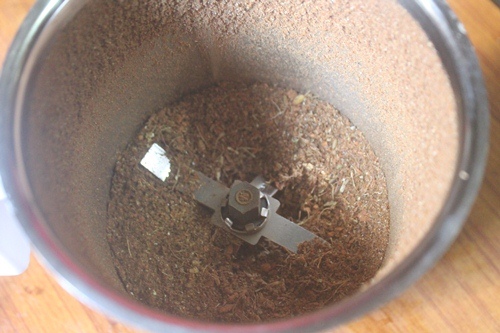 Pin
7)Store in an air tight container. You can use this for biryani, dum biryani, gravies and kurmas.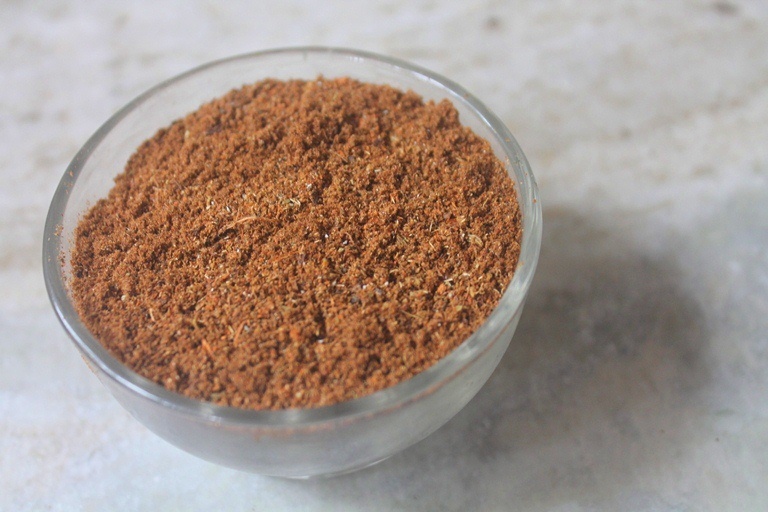 Pin
Version 2: Garam masala powder (Easy Version)
The one question i often get from my readers are what spice powders you use. Which brand of garam masala you use and stuff like that. So i am now going to reveal my favorite and my version of garam masala which i use in my cooking. I make a batch of my garam masala often, and store in fridge so i can brighten up my curries using this spice powders. You know there is nothing better than homemade spice mix added to your curries.
This is my version of garam masala. The measurements are so basic. Just use the same cup or bowl to measure all the spices in the given proportion of the written recipe. For me it works all the time, this is quite a strong garam masala with intense flavours so you don't need to use much, you can use just a tsp or two to brighten your curries. My mum's version is a little different which i will post soon.
Now comes the main part. THE SPICES. You should get the best spices for this recipe, because that's what make it really unique. Try to buy the fresh spices available and use it immediately. I hope you will try this out and let me know what you think.
Pictorial:
RECIPE CARD
Garam Masala Recipe | Garam Masala Powder Recipe
Flavourful homemade garam masala recipe which makes any curries special. Shahi Garam masala recipe included.
Ingredients  
IMP: All the spices are not measure by weight, just use the same cup and fill with the spices.
Version 1: Shahi Garam Masala
Version 2 : Garam Masala Powder
Instructions 
Version 2 Garam Masala Powder
Video
Notes
This is a strong garam masala, so use a tsp to flavour the meals.
I store the whole amount in an air tight container in fridge and take as much as i need in a small container and store in the cupboard. This way the spices stay fresh.
You can use this in biryani, dum biryanis, kurma and gravies.
This can be stored for more than a month at room temp.
Prevent your screen from going dark
If you have any questions not covered in this post and if you need help, leave me a comment or mail me @[email protected] and I'll help as soon as I can.
Follow me on Instagram, Facebook,Pinterest ,Youtube and Twitter for more Yummy Tummy inspiration.
IF YOU MAKE THIS RECIPE OR ANYTHING FROM YUMMY TUMMY, MAKE SURE TO POST IT AND TAG ME SO I CAN SEE ALL OF YOUR CREATIONS!! #YUMMYTUMMYAARTHI AND @YUMMYTUMMYAARTHI ON INSTAGRAM!
Related Recipes